SAPB Self aligning split plummer block with a solid plain insert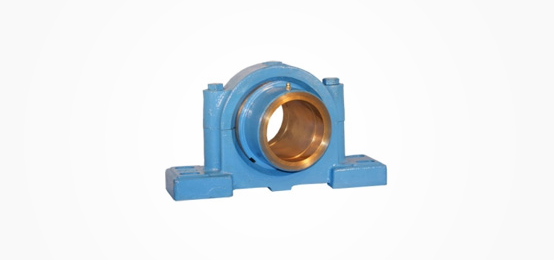 Supplied with any commercially available bush material. (Gunmetal, Phosphur Bronze, Oilite, Orkot, Vesconite, DU, DX Carbon, Nylon etc.)
Units have a wide field of application brought about by the use of specialised bushing. They can be used for many applications such as HIGH TEMPERATURE, CONTACT WITH LIQUIDS, HOSTILE ENVIRONMENTS Etc.
Split Cast Iron housing
Solid or split bush carrier
Infinitely variable range of bore sizes
With or without seals
With or without lubrication facility
Extreme temperatures
Hostile environments
Made to special dimensions if required
Steel versions made to order


718, Swastik Chambers, 7th Floor,
CST Road, Chembur (East),
Mumbai - 400 071, India.


+91 22 6799 7857 / 58 /59