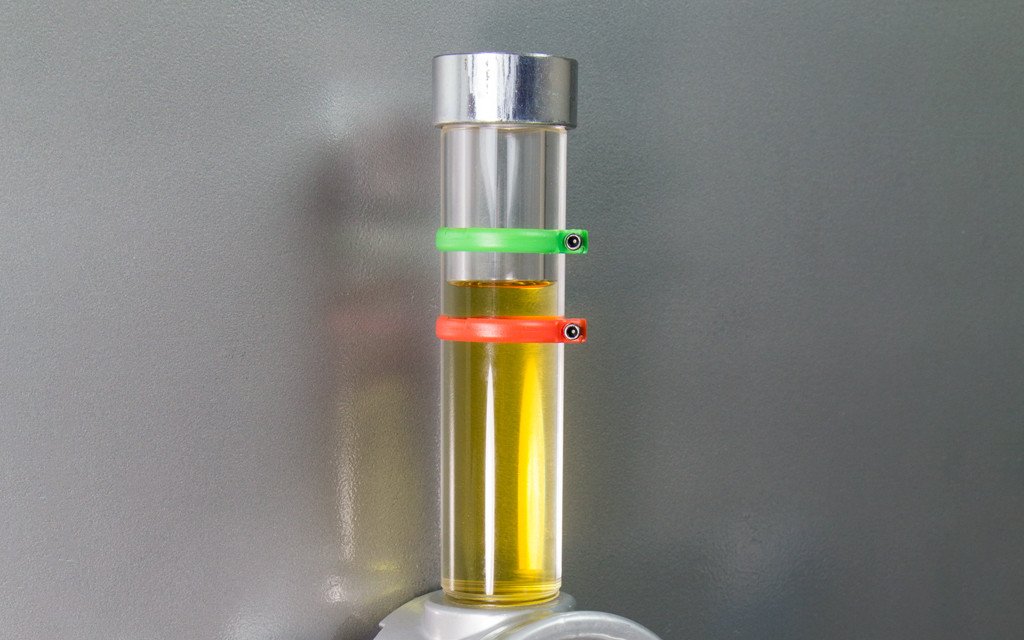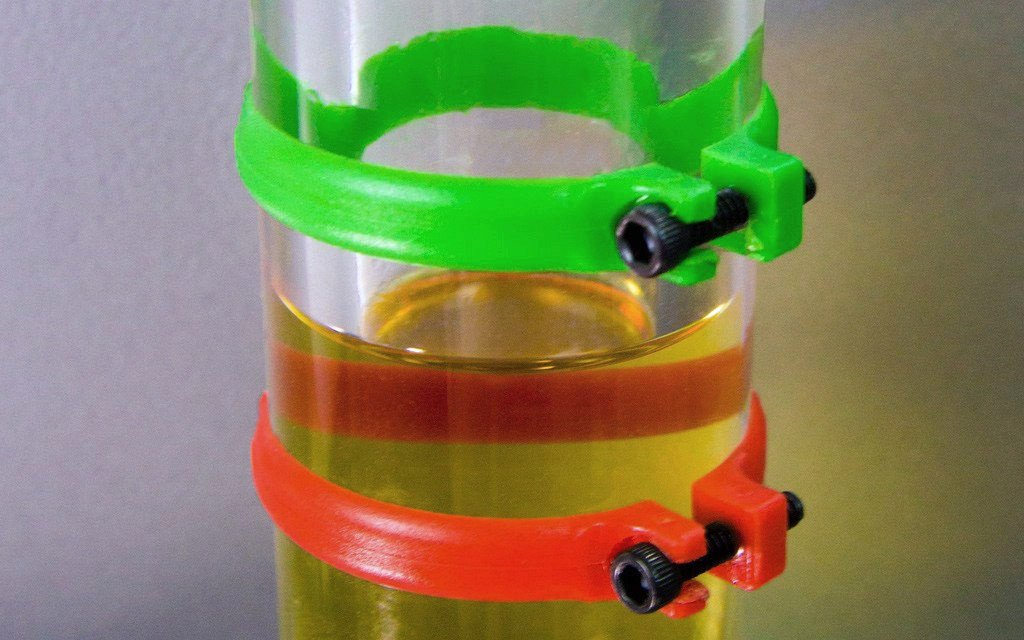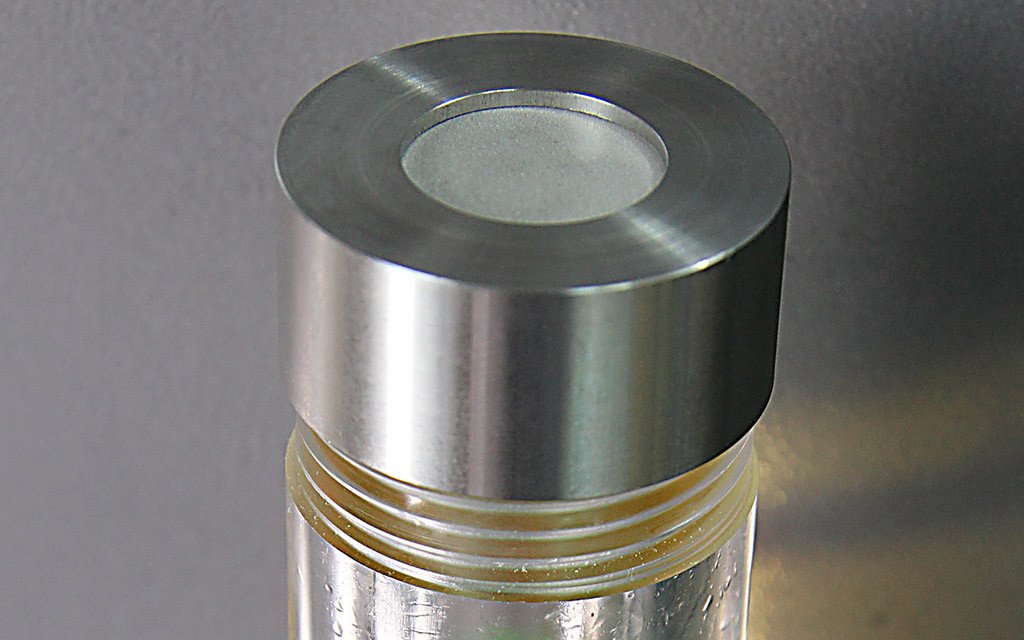 The Column is a crystal-clear oil level sight glass that allows you to visually inspect the condition and level of oil in pumps, gearboxes, storage tanks and reservoirs. It features a one-piece design with 1-inch NPT threads at each end and includes a 3-micron breather. The Column can also be plumbed to vent back into the equipment's head space. Two tamper-proof level rings mark the idle and running oil level. Each ring is made of durable polycarbonate and secured in place with a hex screw.
Combine the Column with the Hub to solve all your condition monitoring needs.
Specs

Specifications
Operating Conditions
180° F at 265 PSI
203° F at 66 PSI
230° F at atmospheric pressure
-40° F minimum low temperature
Body Material
Impact-resistant acrylic
Strong
Large diameter and thickness for added strength
Outdoor Compatible
UV-resistant & withstands long-term sun exposure
Threads
1" NPT male threads at each end
Breather
Stainless steel sintered metal 3-micron breather
Level Rings
Red and green polycarbonate level rings to mark running and idle oil levels. Each ring is tamper-proof and comes with hex key for repositioning.
Description
Part Number
A
B
C
D
3-inch
COLUMN.03
1.33"
3.0"
0.56"
0.25"
6-inch
COLUMN.06

1.33

"

6.0"

0.56

"

0.25"

9-inch
COLUMN.09

1.33

"

9.0"

0.56

"

0.25"

12-inch
COLUMN.12

1.33

"

12.0"

0.56

"

0.25"

15-inch
COLUMN.15

1.33

"

15.0"

0.56

"

0.25"

18-inch
COLUMN.18

1.33

"

18.0"

0.56

"

0.25"


718, Swastik Chambers, 7th Floor,
CST Road, Chembur (East),
Mumbai - 400 071, India.


+91 22 6799 7857 / 58 /59