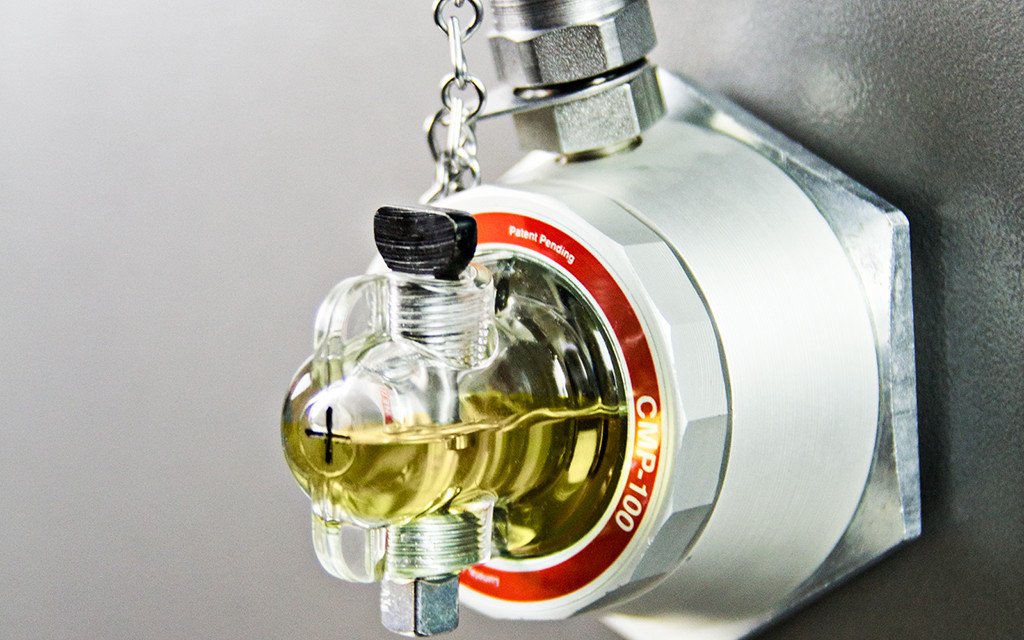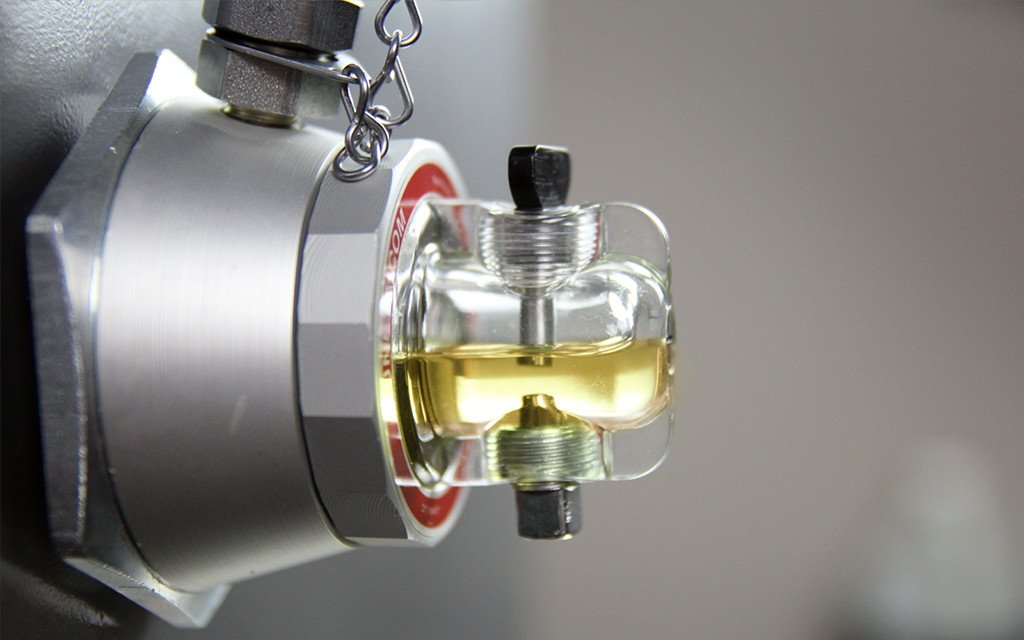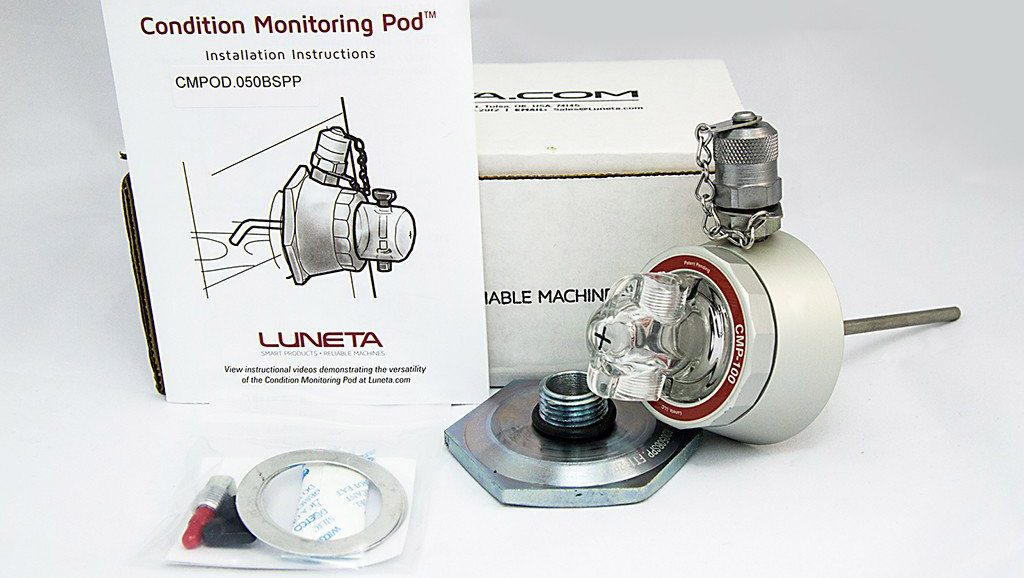 Detect machine faults faster with the Condition Monitoring Pod. This multi-parameter inspection pod lets you quickly observe oil level, color and clarity, oil aeration and foaming, corrosion, varnish, wear debris and much more. You will quickly identify root causes and symptoms of failure that would have previously gone undetected.
We've now made the CMP even better than before. Our engineers have redesigned its sight glass to incorporate the same super-tough Tritan™ copolyester as the Luneta Sight Glass. We also took the opportunity to add Viton™ O-Rings to both the corrosion indicator and the magnetic plug to ensure a consistent seal.
Specs
2.75" x 3.18" x 3.5" (w x h x l)
Large Tritan™ sight glass with 1.4" diameter x 1.25" deep viewing area
Anodized Aluminum Body
Zinc plated Steel Adapter with assorted male pipe thread sizes
Stainless steel Pilot Tube bent to your specifications
Magnetic plug made of a powerful neodymium rare earth magnet
M16x2 Sample Port threads for attaching to vacuum pump and sample bottle
Outdoor Compatible: UV-resistant & withstands long-term sun exposure.
Viton O-Ring


718, Swastik Chambers, 7th Floor,
CST Road, Chembur (East),
Mumbai - 400 071, India.


+91 22 6799 7857 / 58 /59